Hey everyone! This is an awesome opp that will appeal to all of your readers! Also, in comparison it blows Burger King out of the water!!! As always, please let them know I sent ya and you'll get a free link with announcement post. Thanks all!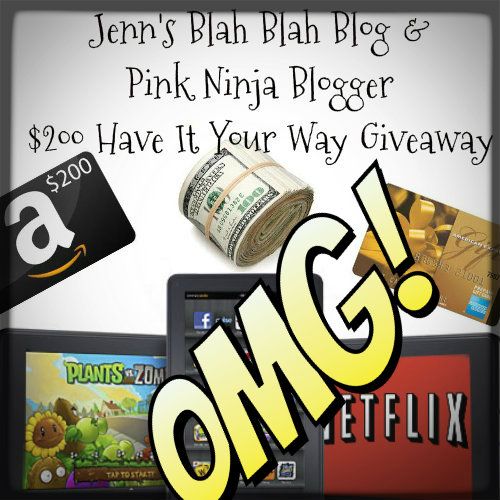 One lucky winner will recieve $200 prize of their choice. Kindles, Gift Cards, Toys, Cash, Anything They WANT up to $200! If they want it, and win this giveaway we will get it for them. (we are looking at adding 2 more winners, which will receive the same prize, just different amount. We are trying to work out all the details now.)
Bloggers get One FREE Link, additional links will be $3, co-host spots available
Giveaway will begin on February 15, 2013 and run an entire month.
SIGN UP FOR THIS FABULOUS